Items ‣ Staves
Please Note: This page is under construction. We will resize images, improve infoboxes and place text properly.
HP+ 0 ATK+ 0
DEX+ 0 MAG+ 0 Durability: 50

The Fireball is a mana consuming weapon that shoots a ball of flame. The projectile can pass through walls and objects until it hits an enemy or fades away when its range limit is reached.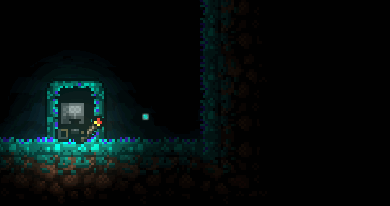 HP+ 0 ATK+ 0
DEX+ 0 MAG+ 0 Durability: 50

This weapon is another mana consuming weapon; it shoots a lightning bolt from the sky. It's made by combining a thunder gem and a stick. Like any other mage weapon this can be boosted by the mage armor sets.
Frostshard
Edit
HP+ 0 ATK+ 0
DEX+ 0 MAG+ 0 Durability: 20

The Frostshard looks like a brown stick with an ice chunk at one end. On use the Frostshard uses three mana points, while creating three ice shards that continuously orbit the player. The shards of ice can pass through walls and will deal damage equal to half the players magic to an enemy that touches it. These ice shards will disappear after some time, but can hit multiple targets each without reducing their time.